The Town of Midland is responsible for ensuring roadways serve the needs of all users such as cars, transit, pedestrians including those with accessibility needs, cyclists, emergency vehicles and snow removal equipment.
Traffic calming is intended to improve the quality of life for residents on traffic calmed streets, achieve slower speeds for motor vehicles, and increase the safety for non-motorized users of the street. The Town uses a variety of traffic calming measures to reduce dangerous driving and allow residents to enjoy their neighbourhoods.
Examples of traffic calming measures include: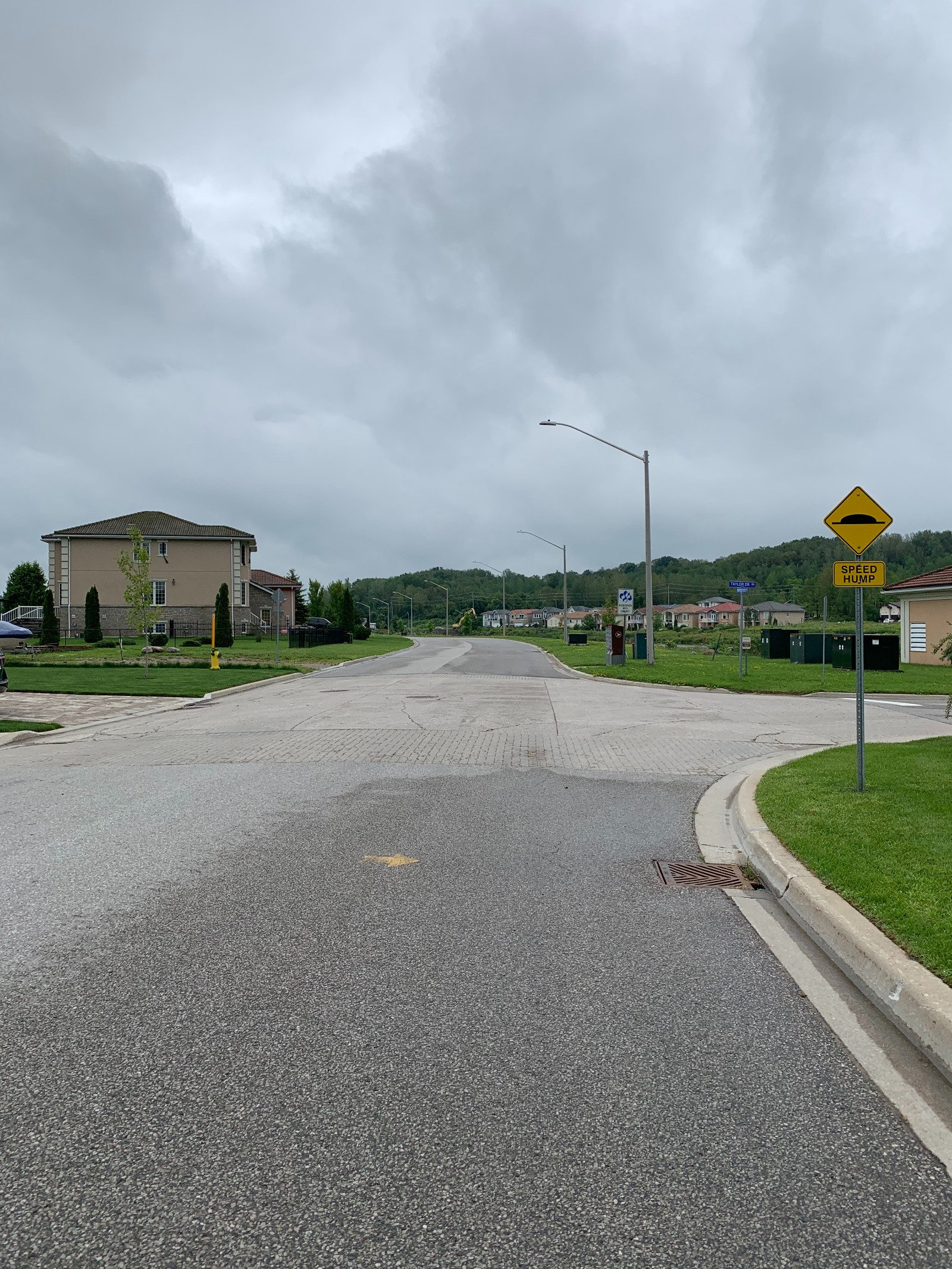 On street parking
Speed cushions in Little Lake Park
Raised intersections along Aberdeen Boulevard
Textured crosswalks along King Street
How do I request a traffic calming assessment in my neighbourhood?
In the fall of 2021, the Town adopted a traffic calming guide and policy which outlines the steps to take to start the process of obtaining traffic calming measures.
Click the following link to read our Traffic Calming Policy and Procedure:
Traffic Calming Policy and Procedure
To request a traffic calming assessment, please click the link below to download and fill out: