Protecting Pollinators
We commit to protecting pollinators and providing pollinator habitat within Midland. Every June the Town recognizes National Pollinator Week to celebrate our pollinator heroes.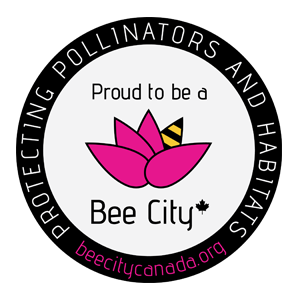 No-Mow Zones
No-Mow or Reduced-Mow Zones are good for the environment. Restricting mowing in these areas allows grass to grow higher which benefits our pollinator friends. We have no-mow zones at Ernest T. Bates Park, Little Lake Park, Edgehill Park, Gawley Park and Midland Bay Landing Park. See the gallery below for no-mow areas.
Photo Gallery - No-Mow Zones in Midland Parks
Photo Gallery: Bee City Locations will appear here on the public site.