The Midland Boat Launch is now closed and will re-open Spring 2023.
Are you interested in spending the day on the water?
The Town of Midland operates a public boat launch ramp located at Pete Pettersen Park, 159 Marina Park Avenue.
GPS Coordinates: 44.75670, -79.89888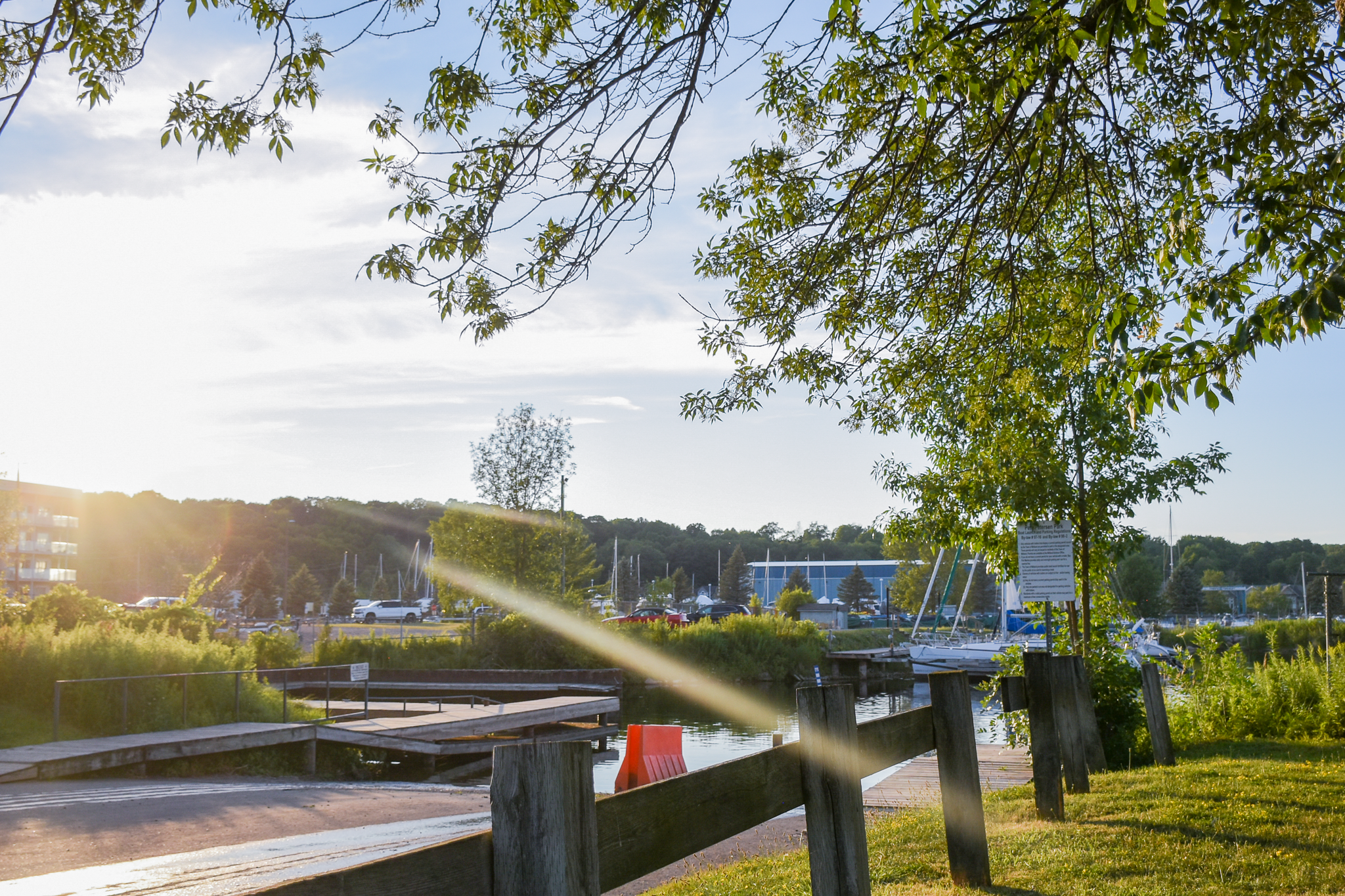 | Address | Body of Water | Depth | Garbage Can | Launch Ramp | Dock | Parking |
| --- | --- | --- | --- | --- | --- | --- |
| 159 Marina Park Avenue | Georgian Bay | [?] | Yes | Concrete | Yes, there is a small dock that can be used for ease of loading supplies. | Yes |
Midland Residents
Boat launch and vehicle & trailer parking*
Passes are available for pick at the Midland Harbour (Closed for season).
Proof of residency is required.
Overnight parking for vehicles and trailers is available, for a two night maximum.
*Resident fee will apply in 2023, subscribe to this page for updates.
Non-Residents
Fees are in accordance with the Town of Midland's
Boat launch with "no parking" $10.00 per day
Boat launch with "trailer and vehicle parking" $50.00 per day
Payment can be made at the Parking terminal on-site
Vehicle plate is registered

Be sure you have your boater's license so you can enjoy the water safely.
Frequently Asked Questions
I have multiple vehicles that I use to haul my boat / cart my canoe. Can I shift the permit between vehicles?
No. Permits are affixed to the windshield and are non transferrable.
When are the permits available for pick-up / purchase?
Residents can obtain their annual parking pass at the Administration Office, Midland Harbour 165 King Street starting in April 2023. Proof of residency is required.
I am not a resident of Midland, am I able to park my vehicle and trailer overnight?
Yes, as long as the applicable fees have been paid by using the parking terminal on site.
How do I purchase a boat launch parking permit?
Boat launch parking permits are free to residents of Midland. Proof of residency is required.
Do I qualify to obtain a permit if I am not a resident of Midland, however, I own a business?
[ Yes, as long as you provide proof of business taxes? ]