The Midland Boat Launch is open for the season.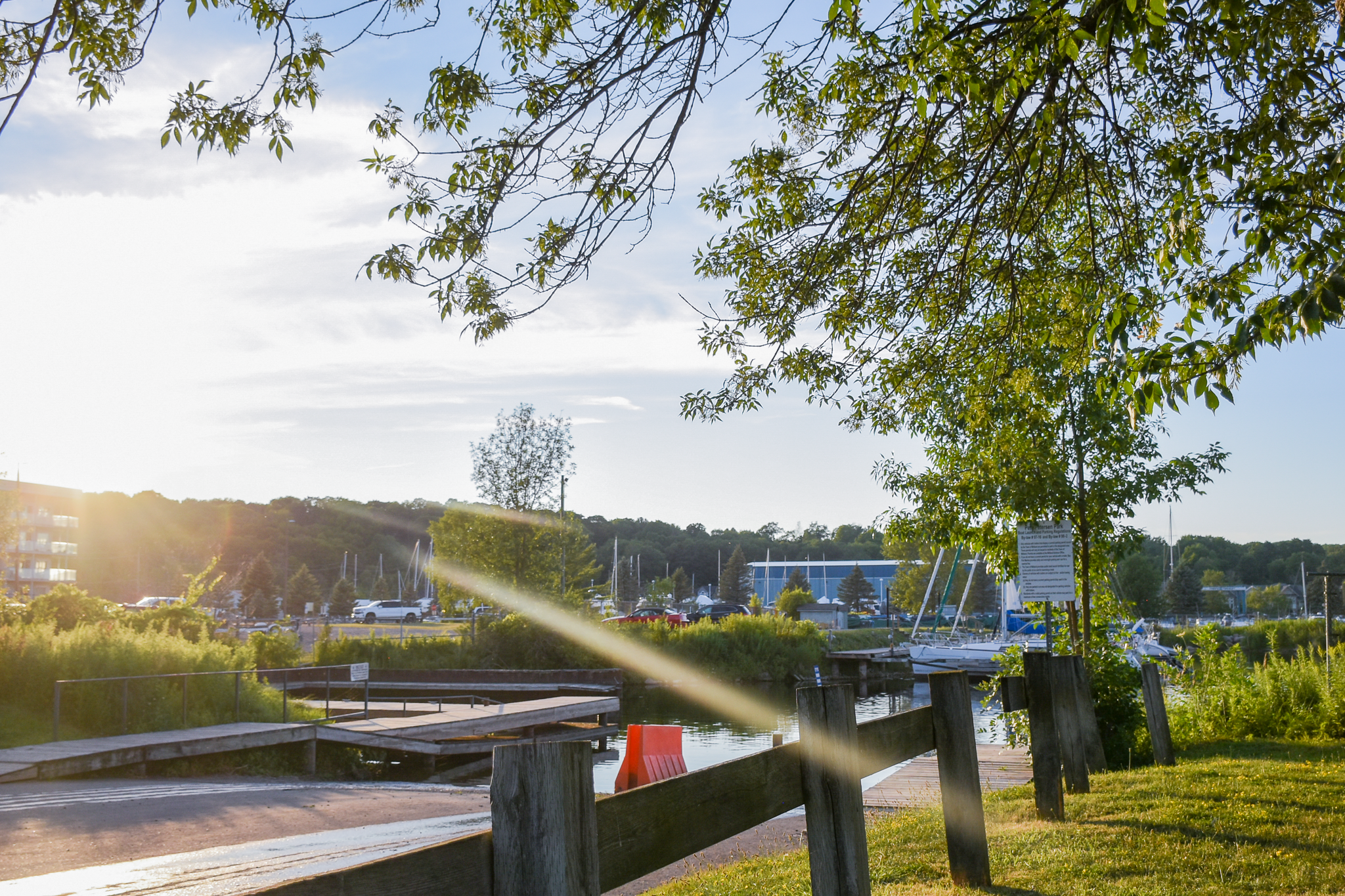 Are you interested in spending the day on the water?
The Town of Midland operates a public boat launch ramp located at Pete Pettersen Park, 159 Marina Park Avenue.
GPS Coordinates: 44.75670, -79.89888
| Address | Body of Water | Depth | Garbage Can | Launch Ramp | Dock | Parking |
| --- | --- | --- | --- | --- | --- | --- |
| 159 Marina Park Avenue | Georgian Bay | [?] | Yes | Concrete | Yes, there is a small dock that can be used for ease of loading supplies. | Yes |
Midland Residents
Passes are available for purchase at the Midland Harbour for $100 for the season.
Proof of residency is required.
Boat launch and vehicle & trailer parking.
Overnight parking for vehicles and trailers is available, for a two night maximum.
As of January 1, 2024, boat launch fees are waived for residents of Midland who possess a valid Government of Canada First Nation Status Card or Métis Nation of Ontario Citizenship Document.
Non-Residents
Boat launch with "no parking" $10.00 per day
Boat launch with "trailer and vehicle parking" $50.00 per day
Payment can be made at the Parking terminal on-site
Vehicle plate is registered
Parking Area Map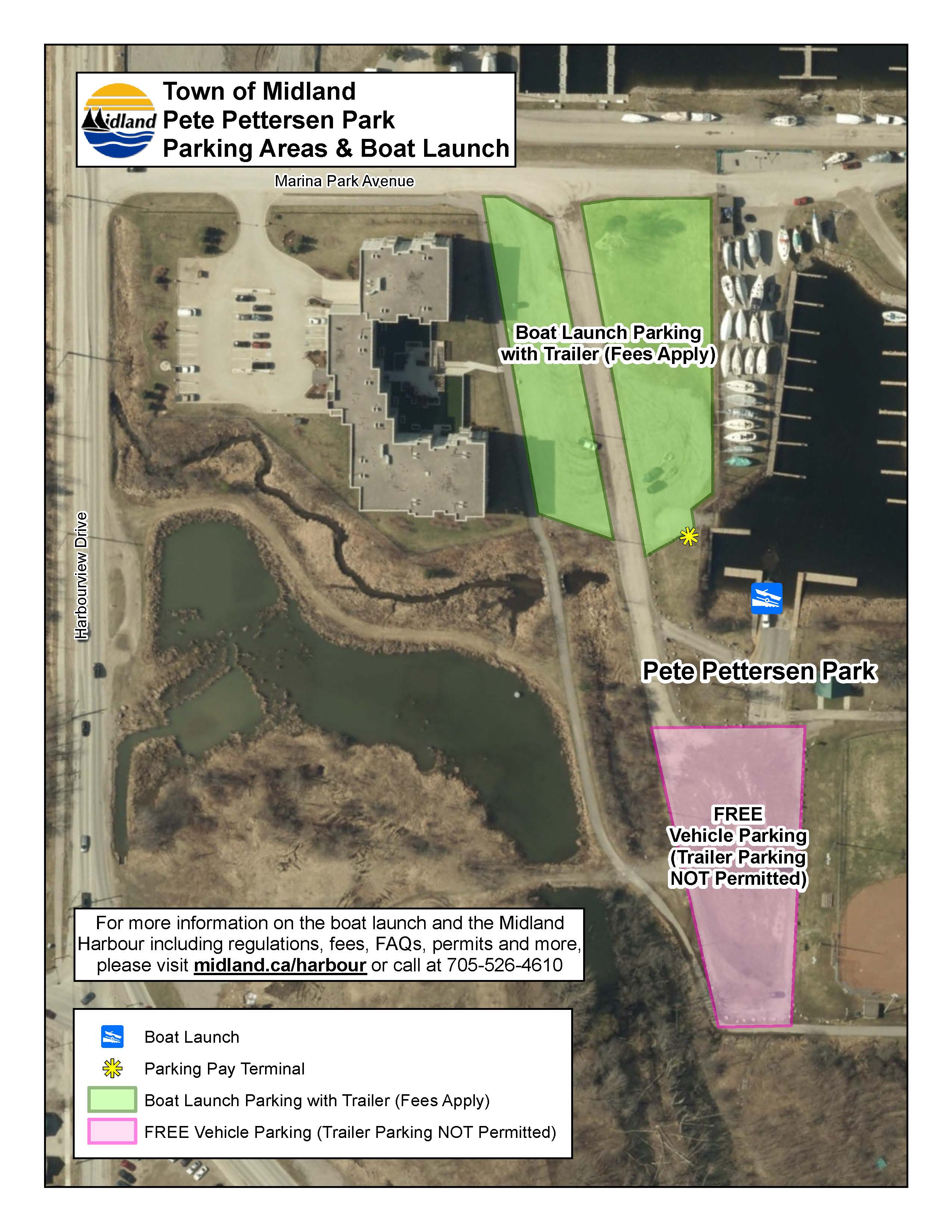 Frequently Asked Questions
I have multiple vehicles that I use to haul my boat / cart my canoe. Can I shift the permit between vehicles?
No. Permits are affixed to the windshield and are non transferrable.
When are the permits available for pick-up / purchase?
Resident parking permits for the Pete Pettersen Boat Launch can be purchased at the Midland Harbour or Town hall. Please check our website at www.midland.ca/harbour for exact opening dates and be sure to subscribe to the Harbour web page for further updates throughout the season.
I am not a resident of Midland, am I able to park my vehicle and trailer overnight?
Yes, as long as the applicable fees have been paid by using the parking terminal on site.
How do I purchase a boat launch parking permit?
Boat launch parking permits are $100 for Midland residents. Proof of residency is required.
Why do Midland residents need to purchase a pass this year?
This year we are introducing a Town of Midland Resident Fee of $100 per season, per registered vehicle and boat trailer, for the Pete Pettersen Boat Launch. This new fee allows the Town to offset costs for maintaining and repairing the launch, grading of the parking lot and staffing required for enforcement so that we can continue to provide this service that our residents and visitors enjoy. This new fee was approved by Council as part of the Town's 2023 Budget in January 2023.
The non-resident fee to park at the boat launch with a boat trailer remains at $50.00 per day using the on-site pay and display machine. For residents who choose not to purchase a permit, the daily non-resident fee applies.