Midland residents who are 65 years of age and older ride Mid-Pen Transit for Free!
Riding Mid-Pen has never been easier for Seniors.
Step 1: Get your valid Midland Senior Transit Card at the Municipal office.
Step 2: Hop on the bus, tap your card, and ride!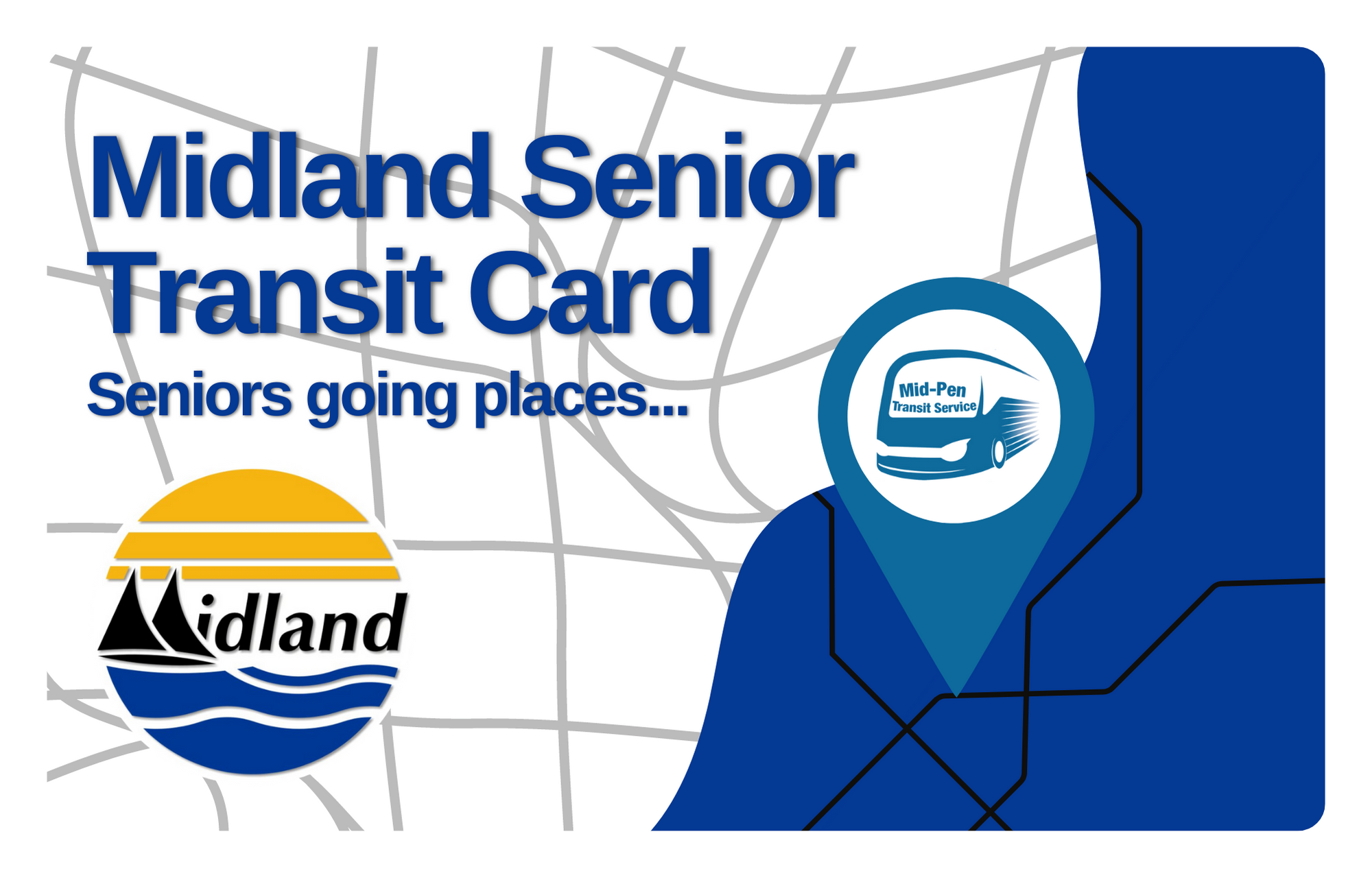 Frequently Asked Questions
How do I get my Midland Senior Transit Card?
Come visit our Customer Experience staff at the Municipal office to register. Make sure to have valid ID that shows your age and proof of Midland residency.
What happens if I lose my transit card?
You are responsible for your card. If your card is lost or stolen visit the Municipal office for a replacement card. A fee applies for replacement cards, see the Fees and Charges page.
What if I am not a Midland resident or over 65 years old?
See our Fares and Rates page here for information on bus fare options.